Re-Copy
Re-Copy installation was part of the Belgrade of Light festival in 2009.
One photocopy machine became the source of light, recycled paper became the physical representation of light which was further used for creation of light installation and all the others possible things that came out from the interaction with the spectators.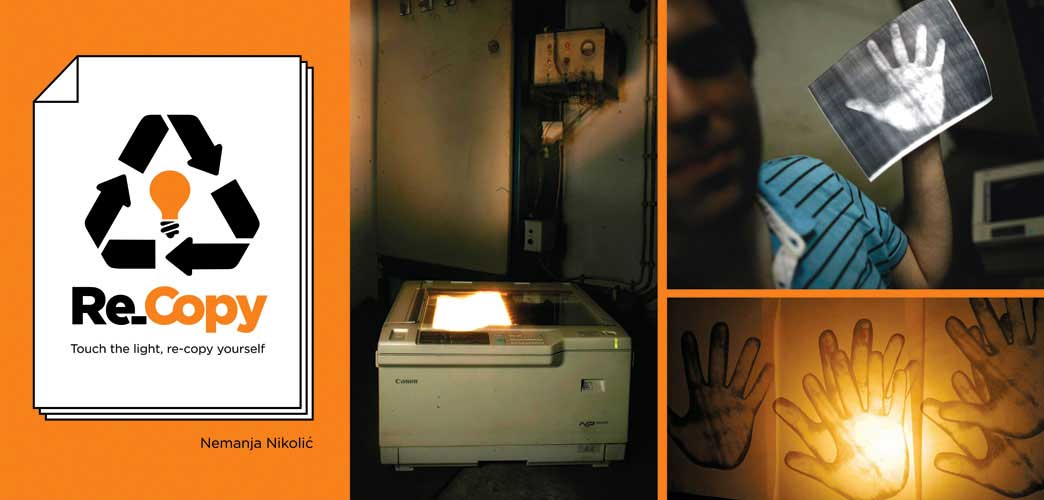 I used spectators' creations to build one big illuminating wall and here are some of those works that were part of that installation.