Duh Lamp
Duh Lamp is unique illuminating object. Lamps are made out of porcelain and placed on a wooden tripod.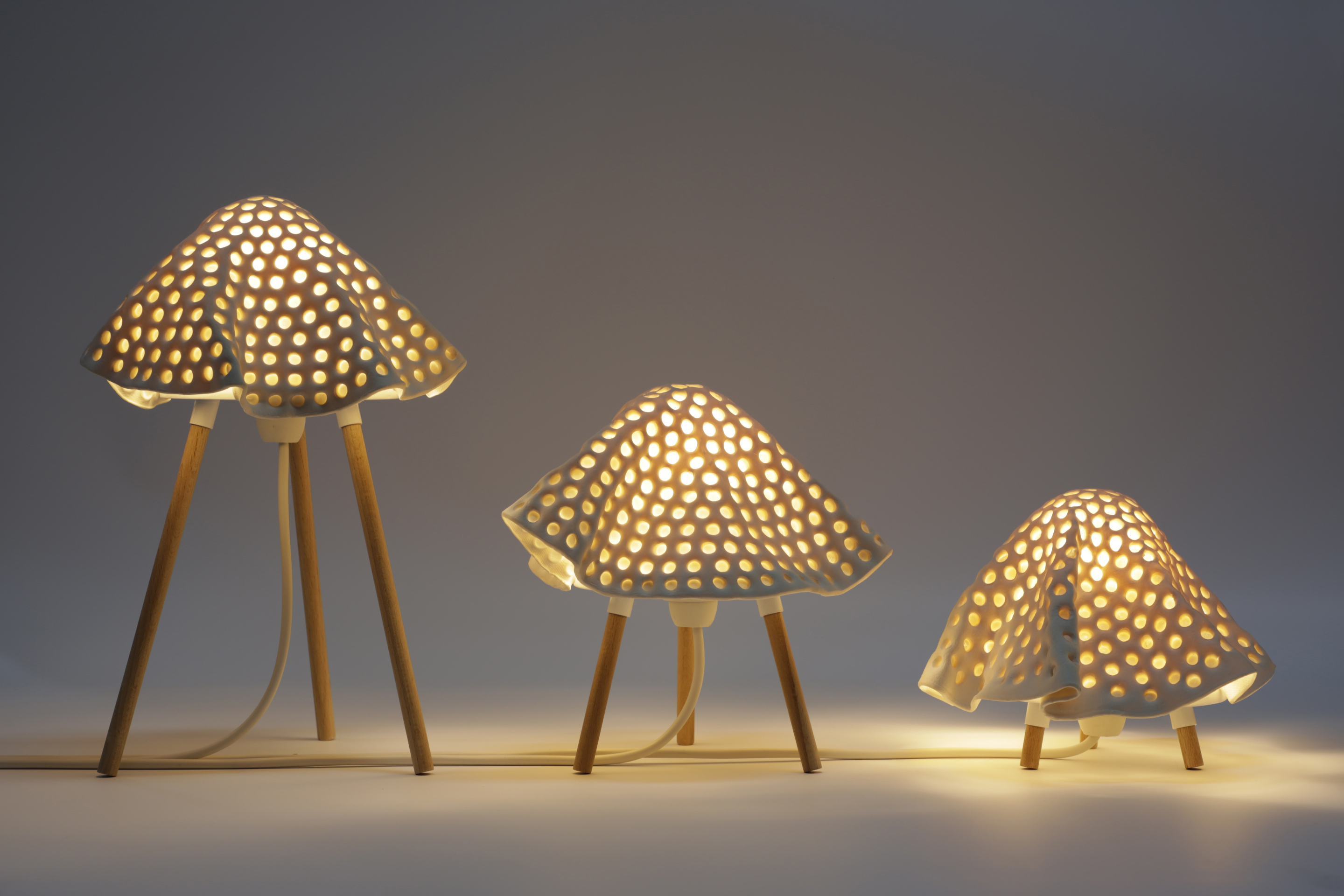 When out of light, lamps stands as a sculpture that aims to invite spectator to go beyond the form, not to see the structure but sort of movement and flow of air as if the fabric is waving on the wind.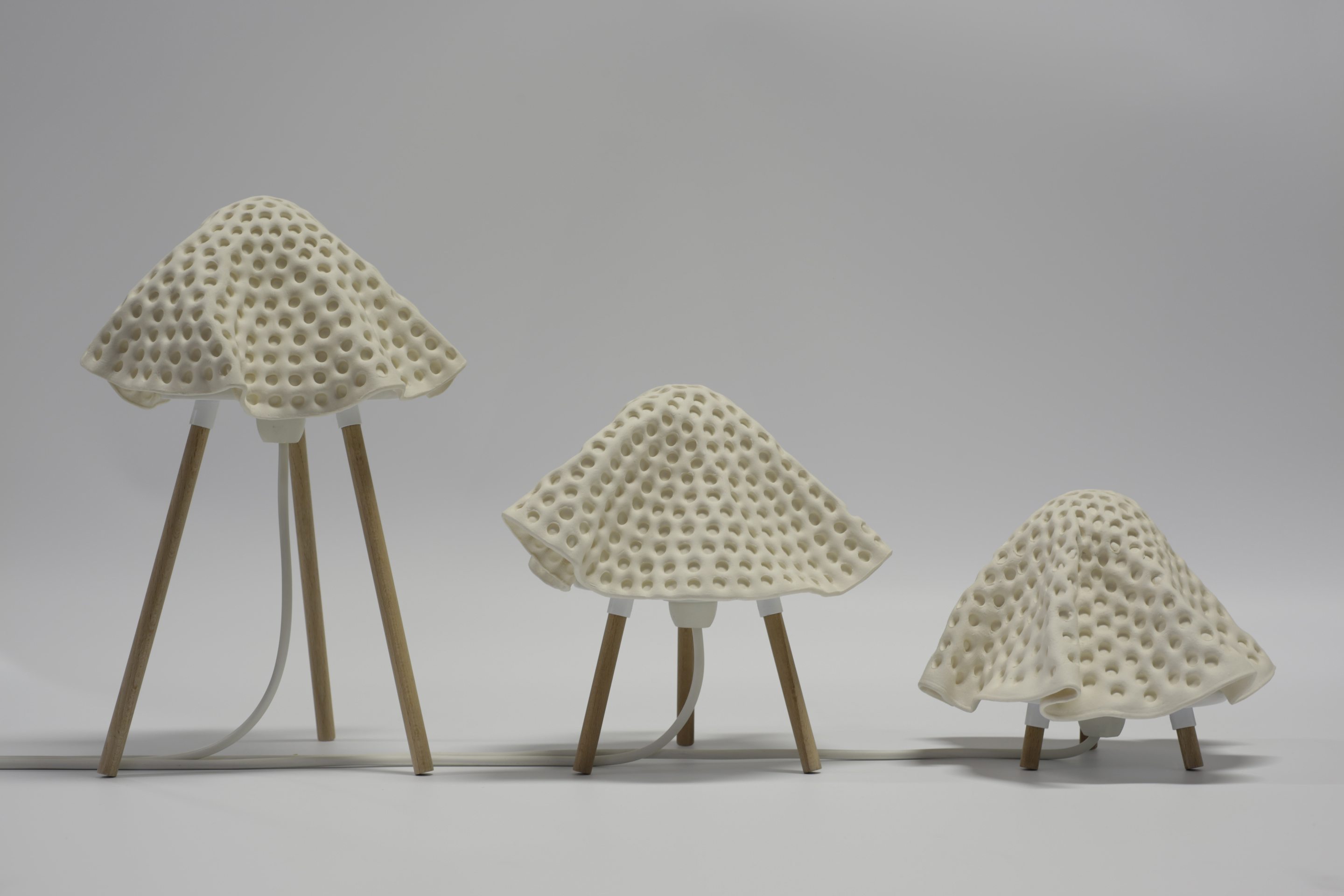 Light here emphasizes a depth and liveliness of the whole experience.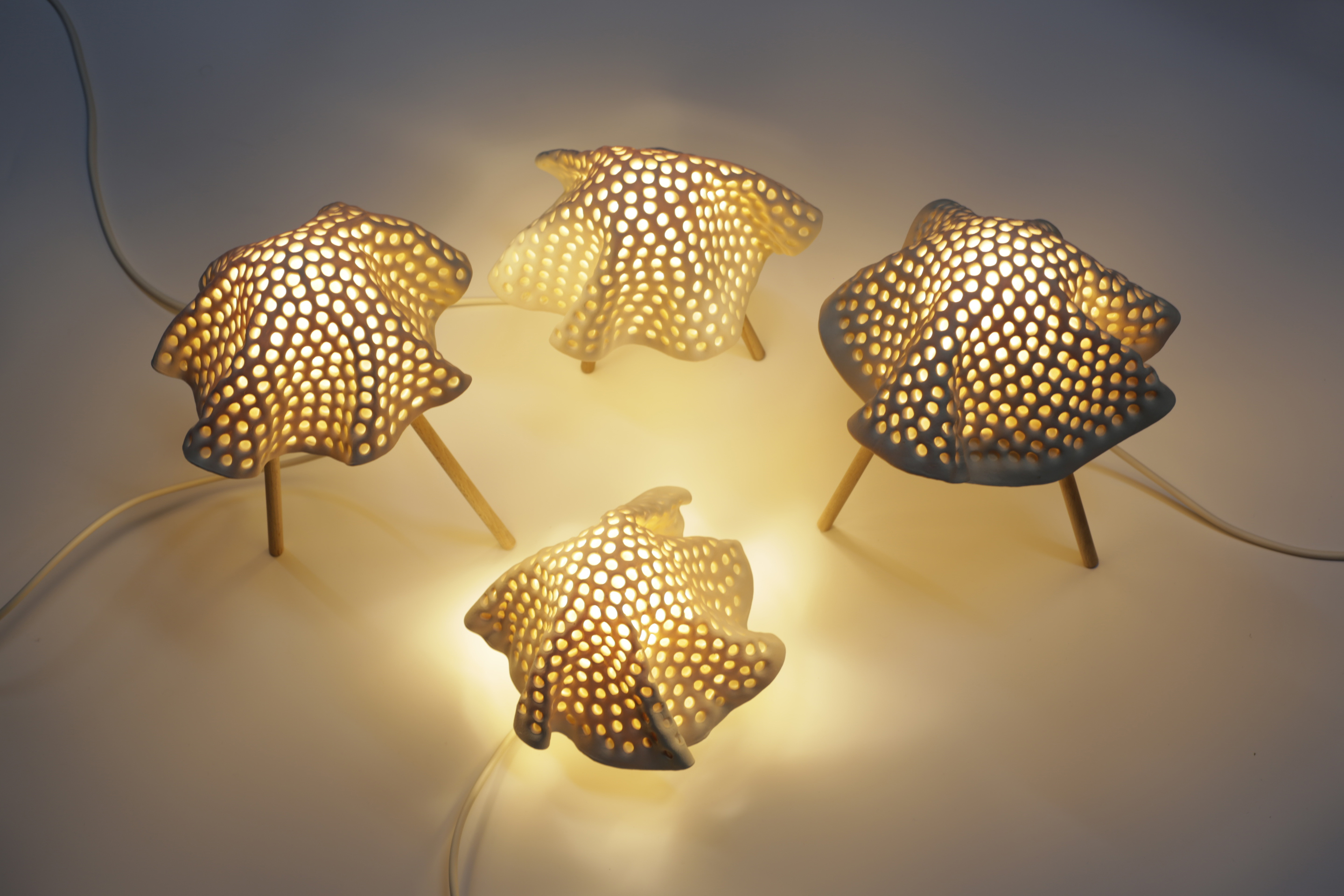 The lamp comes with three sets of wooden legs of different dimensions so that the height can be manually changed and adjusted to your liking.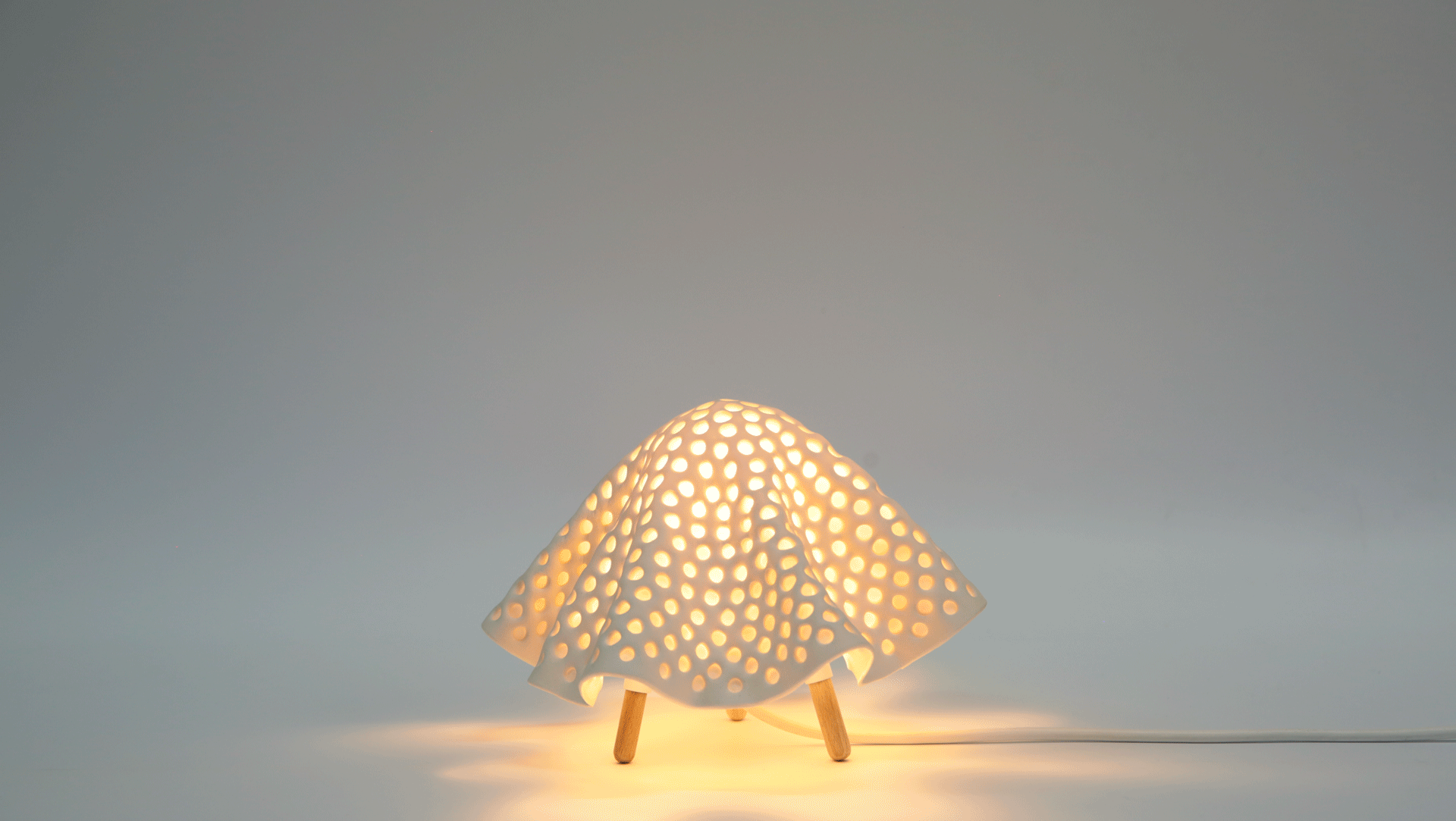 .